At People, we live by a single rule that we carry throughout each and ever product we make; do all we can to help people and planet. From how we think through the creation of new products to how we manufacture them, we work tirelessly to reduce the impact on our world and innovate new ways of producing through cleaner efforts.
SIMPLIFIED EFFICIENT PRODUCTION
---
We drive sustainable efforts from concept to production, working with manufacturing partners have the same earth-first vision in mind.
WASTE-FREE MANUFACTURING
---
Zero waste. We approach every stage of the development process to ensure we produce high-quality low-impact products.
VEGAN & ANIMAL CRUELTY FREE
---
Absolutely, unequivocally, no animals are ever harmed in the making our our product, ensuring every product is 100% vegan.
ZERO WASTE
SCRAP FREE
SMART AUTOMATION
Our straightforward, low-impact approach.
Sustainable production, reducing resources and eliminating complexities.
Our products are injection molded, which is a naturally low-waste process. We take an intentional approach to product design and our production processes in order to limit waste by reusing materials and reducing waste wherever possible, maximizing overall efficiency with our patented technology, and as a result, conserving energy.
---
Intentional
thoughtful product, design & development.
Our Commitment to Sustainability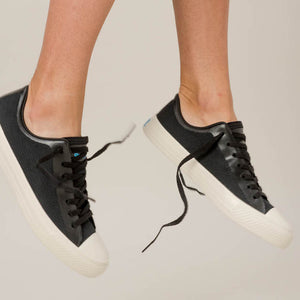 PETA Approved & 100% Vegan
We proudly offer products that are PETA approved and 100% vegan, ensuring that you can enjoy stylish and comfortable footwear without compromising your values. Join us in making a positive impact on the planet.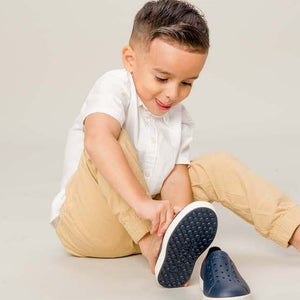 Waste Not. Want Not.
We are committed to reducing our footprint through waste and scrap-free production. We strive to minimize our impact on the environment while delivering high-quality, stylish footwear that you can feel good about.
Advancing Sustainability
We're revolutionizing footwear production with automated and resource-free processes. By reducing our environmental impact, we're able to deliver stylish and comfortable shoes without compromising our commitment to sustainability.