We strive for zero waste on every product we make. By reducing scrap, and eliminating stitching and glueing, we are able to construct products with far less harm to the earth and local environments.
Reducing Harm Through Simplification
By using EVA and other simplified materials we are able to construct our products more efficiently, reducing unnecessary waste by minimizing cement, eliminating adhesives and primers, as well as reducing labor in the process.
This product leverages our DreamBuck technology, a vegan leather upper materials. We've designed this component specifically to reduce waste, utilizing every inch of the material in the production process and eliminating any need for scrap.
Sustainable Features:
Our most simple construction yet
Least amount of materials used in a product we produce
Most minimum human labor time for production
Lowest waste and scrap rate within our product line
---
20%
WASTE AND SCRAP FREE PRODUCT
20%
PERCENTAGE OF TIME SAVED PER MONTH DUE TO PRODUCTION EFFICIENCIES
$66,048
ESTIMATED DOLLARS SAVED FOR THE PRODUCTION OF THE LENNON HERITAGE PRODUCT PER YEAR (THESE SAVINGS GET PASSED DIRECTLY TO YOU VIA THE COST OF THE PRODUCT)
Our Commitment to Sustainability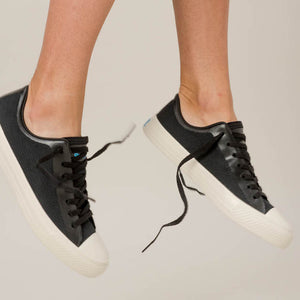 PETA Approved & 100% Vegan
We proudly offer products that are PETA approved and 100% vegan, ensuring that you can enjoy stylish and comfortable footwear without compromising your values. Join us in making a positive impact on the planet.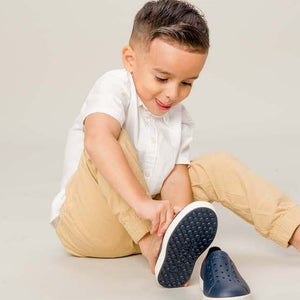 Waste Not. Want Not.
We are committed to reducing our footprint through waste and scrap-free production. We strive to minimize our impact on the environment while delivering high-quality, stylish footwear that you can feel good about.
Advancing Sustainability
We're revolutionizing footwear production with automated and resource-free processes. By reducing our environmental impact, we're able to deliver stylish and comfortable shoes without compromising our commitment to sustainability.